Partnership with San Diego County Office of Education to Empower Bilingual Educators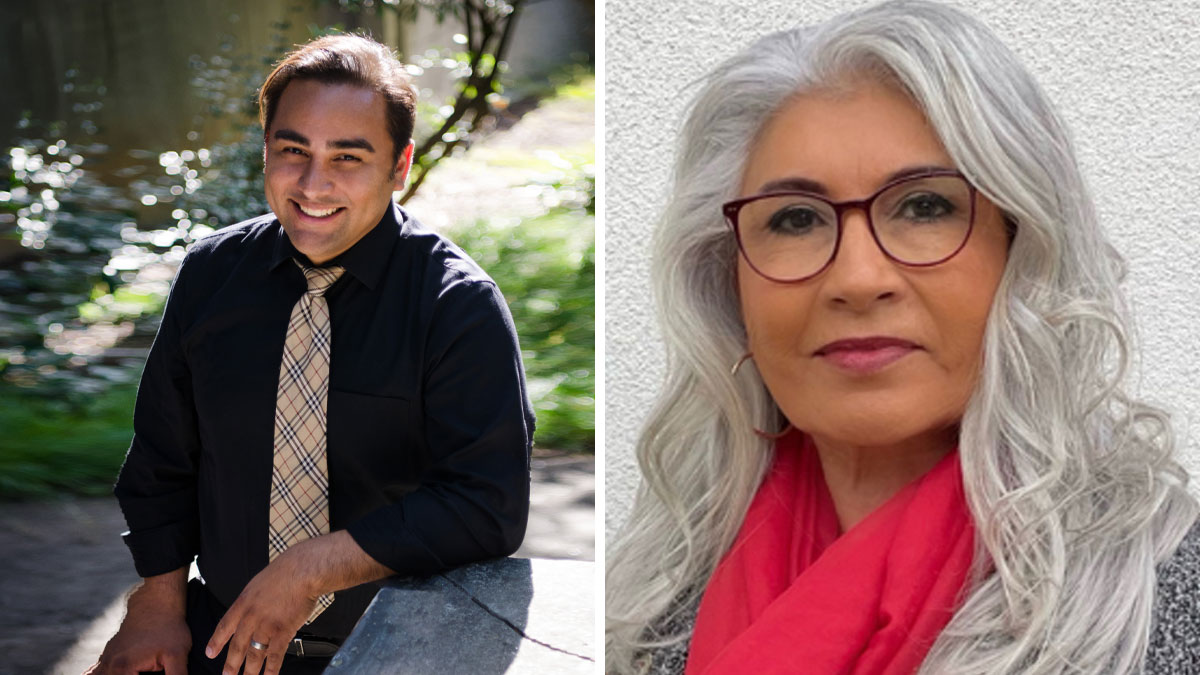 San Diego State University faculty and the San Diego County Office of Education (SDCOE) will embark on a new federally-funded partnership to improve the instruction of English-Language Learners (ELLs) across the San Diego region.
Supported by a new 5-year, $2.9 million grant from the U.S. Department of Education's Office of English Language Acquisition, the project will create a new professional development certificate program that will engage about 60 preschool through 12th-grade bilingual teachers per year.
Saúl Maldonado, associate professor in the Department of Dual Language and English Learner Education (DLE), and Cristina Alfaro, SDSU's associate vice president for international affairs and executive director of the Center for Biliteracy Education and Research (CEBER), will serve as co-principal investigators on the grant. The initiative has been dubbed Project LEAL, an acronym for Leadership, Equity and Access for Languages that spells the Spanish word for "loyal."
"We will offer professional development courses to help teacher leaders advance in their careers, whether it's to develop leadership capacity to positively impact their school and district, obtain a Ph.D. or to add more units to move higher on the pay scale," Alfaro said. "But more importantly, they will develop leadership critical consciousness that's so important to working with linguistically and culturally diverse students, their families and their communities."
The certificate program will use a hybrid model, with courses taking place online and in person. The curricula will focus on equity and be designed to empower educators to participate in policymaking at their school sites and in their districts.
Strong partnership
SDSU has an enthusiastic partner in SDCOE, which serves 42 school districts and nearly half a million students. Under Alfaro's leadership, the two entities previously worked together on Project CORE, which from 2011-2016 helped hundreds of bilingual educators transition to Common Core State Standards.
"SDCOE's Multilingual Education Department deeply appreciates its long-standing collaboration with SDSU faculty, including CEBER and DLE, and is thrilled with our partnership for Project LEAL," said Olympia Kyriakidis ('13, Ed.D. in Educational Leadership), SDCOE's executive director for multilingual education, equity, and global achievement learning and leadership services.
"This exciting opportunity provides in-service teachers with instructional approaches and tools that are specifically sensitive to the language demands of English learners and will help generate much-needed leadership in this important area for San Diego County schools and districts," she added. "This important project comes at a critical time as districts and schools grapple with the disproportionate impact of the pandemic on the academic outcomes of our language learner students."
ELLs make up about 17 percent of San Diego County's public school population. Alfaro added that initial discussions are underway to make Project LEAL available to educators in Imperial County, where the percentage of ELLs is more than 40%.
Research component
The efficacy of the program will be studied as part of an experimental design approach developed in partnership with CEBER and WestED, a nonprofit organization focused on education research. Participating districts will provide CEBER researchers with language proficiency assessment data of students whose teachers took part in the program, as well as the data of those whose teachers did not.
"It's an opportunity to find out if there is a relationship between the teachers that participate in this set of learning experiences and their students' outcomes on their standardized test scores," Maldonado said. "I think that will be an amazing and significant contribution to many communities of practice, nationally."