Faculty & Staff
The SDSU College of Education is building an ever stronger faculty! Since August 2014, we have added 34 new tenure-track faculty members (7 during the 2014-15 academic year, 7 during the 2015-16 academic year, 4 during the 2016-17 academic year, 4 during the 2017-18 year, and 13 during the 2018-19 year). All of the new hires have stellar academic credentials from many of the nation's most prestigious universities. With these new faculty members, the College boasts 80 tenure-track and tenured professors, 13 full-time lecturers and 233 part-time lecturers.
Welcome New Faculty and Staff
The College of Education is excited to welcome 13 new faculty and 4 new staff members for the 2018-2019 academic year. This talented group is a wonderful addition to the SDSU community!
New Faculty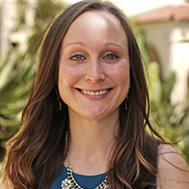 Dr. Kelsey Dickson, Assistant Professor
Child and Family Development
Dr. Kelsey Dickson earned her doctorate degree in child clinical psychology at Kent State University. She is a licensed clinical psychologist specializing in services and implementation research aiming to develop, test, and implement evidenced-based interventions (EBIs) for youth with behavioral health conditions in community service settings. Her work also focuses on examining mechanisms such as executive functioning (EF) impacting the etiology and effective treatment of behavioral health conditions. She has a pending NIMH Career Development Award applying an implementation science framework to adapt and test an EF EBI for youth with autism spectrum disorder served in community mental health settings. Additionally, Dr. Dickson has clinical expertise delivering evidenced-based services for youth presenting with a variety of behavioral health conditions in community settings.
Dr. Idara Essien-Wood, Assistant Professor
Child and Family Development
Dr. Idara Essien earned her Ph.D. in Educational Leadership and Policy Studies from Arizona State University (ASU). She also holds a Master's degree in Curriculum and Instruction with a specialization in Early Childhood Education from ASU, a second Master's in Bilingual and Multicultural Education from California State University, Sacramento (CSUS) and a B.S. degree in Biological Sciences from UC Riverside. Her research focuses on the dynamics between educators and the children and families that they serve. In particular, her work employs counter-storytelling as a lens to illuminate cross-racial dynamics in early childhood contexts. Prior to joining the faculty at San Diego State University (SDSU), Idara served as the Cohort Instructor and Facilitator for the Early Development and Care bachelor's completion program for CSUS in the San Diego region. Outside of academia, Idara enjoys traveling, exercising, and spending time with her family.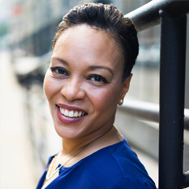 Dr. Felicia Black, Assistant Professor
Child and Family Development
Dr. Felicia V. Black earned her Ph.D. in Curriculum & Instruction/Early Childhood Education (ECED) from Kent State University after working in kindergarten and preschool classroom settings. Prior to joining SDSU, she was an assistant professor in Early Childhood Urban Education at Long Island University, Brooklyn for five years. Dr. Black's research interests include preschool education, teacher professionalism and professional development, practitioner inquiry methods, and applications of feminisms and post-structural perspectives in ECED. Research projects have included the study of the Collaborative Inquiry Methodology as a professional development model for preschool practitioners; and an exploratory study of the experiences of woman of color (WOC) facilitators of teacher professional development groups. Dr. Black is also an ordained Interfaith/Interspiritual Minister and Affiliate of One Spirit Learning Alliance. She enjoys partner dancing, movies, and spending time outdoors.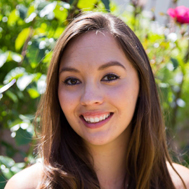 Dr. Jennica Paz, Assistant Professor
Counseling and School Psychology
Dr. Jennica Paz is a Nationally Certified School Psychologist and Licensed Clinical Psychologist. She is a San Diego native whose educational journey has taken her to UC Santa Barbara (Department of Counseling, Clinical and School Psychology) and USC Children's Hospital Los Angeles. She is passionate about ensuring high quality service delivery to local capable youth with histories of adverse life circumstances. Dr. Paz has a number of research interests related to positive youth development, strengths-based assessment, resiliency among foster youth, school- based mental health, school violence/safety, psychometrics, kindergarten readiness among CLD students, among others. Hobbies include a passion for Hawaiian and Polynesian dance/culture, teaching Zumba, hiking, camping, and spending lots of time with her family, husband, and rescue puppy, Canella. ​​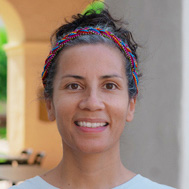 Dr. marcela polanco, Assistant Professor
Counseling and School Psychology
Dr. marcela polanco, (Nova Southeastern University 2011) of Muisca, African and European Colombian origins, is a narrative family therapist, in English. In Spanish, marcela's supervision, teaching, research and therapy practices are informed by decolonial, anti-racist Andean feminism and ethics of solidarity. She is interested in further re-searching fair trade knowledges in the training of family therapists between eurocentric practices in English and Aymara's decolonial thinking in Spanish for the development of alternative inter-cultural responses to social suffering.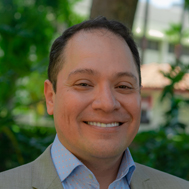 Dr. Alberto Esquinca, Associate Professor
Dual Language and English Learner Education
Dr. Alberto Esquinca earned his Ph.D. in Education with a specialization in Language, Literacy and Learning from the University of Southern California in 2006. Prior to joining SDSU he was an associate professor of bilingual education at the University of Texas at El Paso. He researches emergent bilinguals' (trans)languaging and language practices in academic contexts. He is particularly interested in language practices in science, engineering, technology and math (STEM). He is the Principal Investigator of a study on language practices in hands-on, inquiry-based engineering in an elementary dual language program. In addition, as PI of an ethnographic study on the role of identity formation among Latinx students in engineering studies, he secured funding from the National Science Foundation. He is the co-author of a forthcoming book titled Educating Across Borders: The Case of a Dual Language Program on the U.S.-Mexico Border
Dr. Margarita Machado-Casas, Professor, Department Chair
Dual Language and English Learner Education
Dr. Margarita Machado Casas is a Full Professor and new Chair in the Dual Language and English Learner Education Department. She completed her Ph.D. at University of North Carolina at Chapel Hill, and completed the prestigious Post-Doctoral fellowship at Frank Potter Graham (FPG) Research Institute at Duke University. Her research interests include immigrant, transnational indigenous and Bilingual/Multilingual education, and minority agency in the fields of education, literacy, assessment/evaluation, community/family engagement. Dr. Machado-Casas is the editor of several prestigious journals, and edits the "Critical issues in Education around the world book series" with Peter Lang. She is the Co-Chair and creator of the National Bilingual Education Student Organization (BESO), the largest bilingual education student organization in the US. She was proudly born in Bluefields, Nicaragua.
Dr. Jennifer Lee O'Donnell, Assistant Professor
Imperial Valley Campus - School of Teacher Education
Dr. Jennifer Lee O'Donnell completed her Ph.D. at the University of Massachusetts, Amherst in 2017. Her research agenda has focused on teacher education and practices in Latin American social movements. Specifically, she has used ethnography and affect theory to explore the ways in which race, class, and gender intersect in the mobilization practices and career trajectories of women in popular education projects. This research branches from strong roots teaching in public K-12 schools, universities, and social movements in urban, rural, and international contexts. Some of Jennifer's publications can be found in peer-reviewed journals like Gender & Education; Transformations; Adult Education Quarterly; The International Journal of Bilingual Education and Bilingualism; Educating about Social Issues in the 20th and 21st Centuries; and The International Journal of Applied Linguistics. Currently, she serves as book reviews editor of the journal Gender & Education.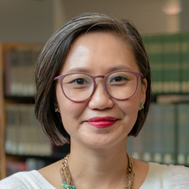 Dr. Vicki Park, Assistant Professor
Educational Leadership
Dr. Vicki Park utilizes socio-cultural theories and qualitative methods to study the implementation of education policy, urban school reform, and organizational learning. The guiding goal of her work has been to bridge the research-to-practice and practice-to-research gap to improve educational opportunities for diverse student populations. She earned her Ph.D. in Urban Education Policy with an emphasis on K-12 administration from the University of Southern California and her M.Ed. and teaching credentials from UCLA. Prior to earning her doctorate, she was an elementary and middle school teacher. She is presently the principal investigator for the study funded by the Spencer Foundation, Co-Constructing Continuous Improvement for Equity and Excellence: The Role of Adaptive Assistance Partners for Organizational Learning in Low-Performing Schools.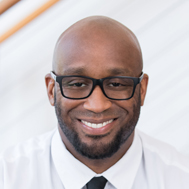 Dr. James Wright, Assistant Professor
Educational Leadership
James S. Wright is an Assistant Professor of Educational Leadership at San Diego State University. James' research agenda is highlighted by the ways in which educational administration and leadership are positioned to rewrite historical inequities across the educational landscape. As a product of urban school districts and communities; James is interested in the ways that culturally responsive school leadership discourses and practices can be a pathway toward more equitable educational opportunities and outcomes for students; and a pathway toward more effective community engagement for communities of color.
James also has a master's degree in Business Administration (MBA). In addition, James has worked as a K-12 school administrator in international schools and as an educational consultant in Cairo, Egypt. James leverages his PhD, MBA and experiences working in the private sector to broaden understandings of organizational and economic currents that impact schooling and educational reform; policy and leadership strategies.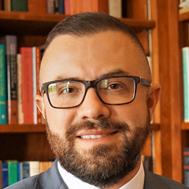 Dr. Paul Luelmo, Assistant Professor
Special Education
Paul Luelmo, Ph.D. (University of California, Los Angeles 2018) Dr. Luelmo is an education specialist focusing on serving low-resourced, racial and ethnic minority families in urban public schools. His Latino background has helped him implement evidence- based culturally responsive teaching strategies such as culturally responsive educational systems. His efforts have been concentrated on preparing special education teachers serving Latino and African-American students with disabilities and Dual Language Learners. Dr. Luelmo's research experience includes parent-centered autism interventions and parent advocacy in special education. His current research project involves a parent-to-parent advocacy intervention employing community-partnered participatory research in a low-resourced racial and ethnic minority setting.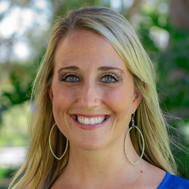 Dr. Lauren Collins, Assistant Professor
Special Education
Dr. Lauren Collins earned her Ph.D. from Old Dominion University. She began her career as a special education teacher and, prior to joining the faculty at SDSU, she was an assistant professor at the University of Hawaii. She specializes in improving the outcomes of students with and at-risk for emotional and behavioral disorders (EBD) through the translation of research into practice. She is interested in the identification and dissemination of evidence-based practices for students with EBD and other high-incidence disabilities, specifically in the areas of literacy instruction and behavioral interventions. Given the long-standing gaps between research and practice and the high teacher attrition rates in special education, she is strongly committed to improving teachers' use of evidence-based practices.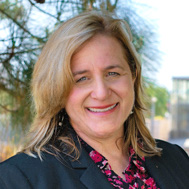 Dr. Lynne Bercaw, Professor, School Director
School of Teacher Education
Dr. Lynne Bercaw graduated with her Doctorate in Education from Vanderbilt University, where she received the Otto Bassler Excellence in Research Award. Dr. Bercaw is a teacher educator specializing in preparing teachers for diverse learners and social advocacy. Within this field she focuses on literature for children and young adults, the intellectual, cultural and moral domains of teaching, service-learning and elementary social studies methods. She has been the co-principal investigator and director of several grants including NorCal PRIE (Preparation and Retention of Indian Educators, Chico State). She has authored and co-authored several publications in various journals including Journal of Teacher Education and Teachers and Teaching. She continues her work investigating the domains of teaching and is now working on a co-authored piece on resilience in the classroom. She is currently on the Editorial Board of Teacher Education Quarterly.
New Staff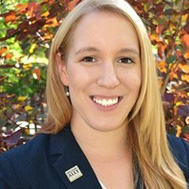 Hayley Foster, Prospective Student Advisor, Admissions Support, Office Manager

Office of Student Services
Hayley has been an Aztec since 2012 when she started working in University Relations and Development. Now in the College of Education Office of Student Services, her role involves advising prospective students interested in the teacher credential programs, processing applications for admission and overseeing the day-to-day operations of the office. She loves supporting students and helping them have a positive experience at SDSU. Hayley is also an alumna of the College of Education, where she earned her M.A. in Postsecondary Educational Leadership, specialization in Student Affairs, in 2017.
Jennifer Kerwin, Administrative Coordinator 

Department of Counseling and School Psychology
Jennifer supports the Department of Counseling & School Psychology as an Assistant Coordinator. She is concurrently enrolled in the Hybrid Online MA: Education (Counseling) program, and could not be happier. Jennifer enjoys a secret life as a visual and performing artist; she has exhibited in galleries and can be seen in episodes of Mad Men and Scandal.
Michael Klitzing, Marketing and Communications Officer
Colleg of Education Dean's Office
Prior to joining the College of Education team, Michael served as communications specialist for SDSU's "Be International" campaign in the Division of Student Affairs, highlighting SDSU's international programs across multiple platforms. He previously worked at Northwestern University, where he was a senior writer in the Office of Alumni Relations and Development, and as a journalist at the North County Times newspaper in Escondido. Michael is a proud SDSU alumnus, holding a Bachelor of Arts in History.
Sonia Salcido, Administrative Support Coordinator
Independent Doctoral Community College Leadership Program
Department of Administration, Rehabilitation and Postsecondary Education
Sonia has enjoyed working in student services since being a student at Southwestern College in the mid 1990s. She transferred to UC San Diego where she earned a Bachelor of Arts degree in Art History. She went on to earn her Master's in Education in Postsecondary Administration and Student Affairs from the University of Southern California. She has worked in the capacity of student advisor for undergraduate and graduate students at USC, LA Trade Tech, and UCSD and served as credential analyst at SDSU between 2007 and 2010. Sonia enjoys nature walks, reading, watching documentaries on Netflix and going to the movies with her daughter. A passionate advocate for animal rights, she also enjoys exploring the great vegan food scene in San Diego. ​​
Related Links
Contact information | Resources for faculty and staff